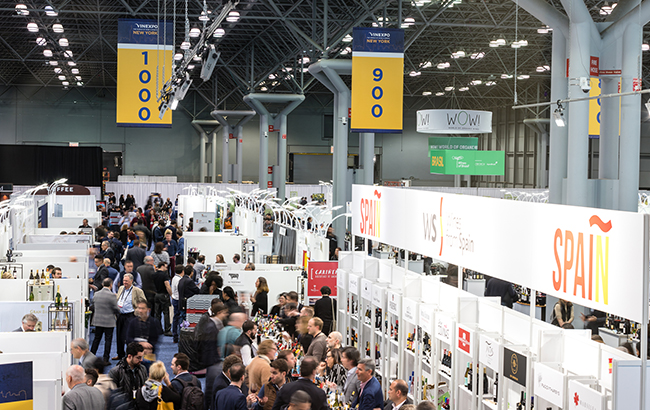 They're BAAAAAAAAACK! Covid might not be over, but the U.S. bev. alc. industry is forging ahead in 2022 with a full slate of trade shows. Here they are in chronological order. If you have any additions, please let me know.
Wine and Spirits Daily Summit Jan 31/Feb. 1, 2022: San Diego, CA. https://winespiritsdaily.com/summit.php.
Fancy Food Show: Feb. 6-8, 2022, Las Vegas, NV https://www.specialtyfood.com/
Craft Beverage Trade Show, March 8/9, 2022, Louisville, KY https://www.craftbeverageexpo.com/
VinexpoAmerica: March 9-10, 2022, New York https://www.vinexpoamerica.com
Bar and Restaurant Expo, March 21-23, 2022, Las Vegas, NV, www.barandrestaurantexpo.com
ProWein, March 27-29, 2022, Dusseldorf, Germany. https://www.prowein.com/
Vinitaly, April 10-13, 2022 Verona, Italy https://www.vinitaly.com/en/
WSWA Convention (Wine and Spirits Wholesalers of America), April 11-14, 2022, Las Vegas, NV http://www.wswaconvention.org/
NABCA (National Alcohol Beverage Control Association), Date not set, usually May at Marco Island, FL https://www.nabca.org/meetings
Bar Convent Brooklyn, June 14/15, 2022, Brooklyn, NY https://www.barconventbrooklyn.com/Home/
Tales of the Cocktail, July 25-29, 2022 New Orleans, LA https://talesofthecocktail.org/
International Bulk Wine and Spirits Show, July 26-27, 2022, San Francisco, CA https://ibwsshow.com/
American Distilling Institute 2022 Conference and Expo Sept, 14-16, 2022, St Louis, MO. www.distilling.com.
Bar Convent Berlin, Oct. 10-12, 2022, Berlin, Germany https://www.barconvent.com
USA Trade Tasting: Chicago Oct. 12-13, 2022,https://usatradetasting.com/
Wine2Wine: Verona, Italy. 2022 date not set, usually end Nov/early Dec. www.wine2wine.net
American Craft Spirits Assn. Annual Convention, December 2, 2021. 2022 date not set yet Portland, OR. www.americancraftspirits.org
Impact Marketing Seminar: date not set, usually Jan. New York. http://www.impactseminar.com/